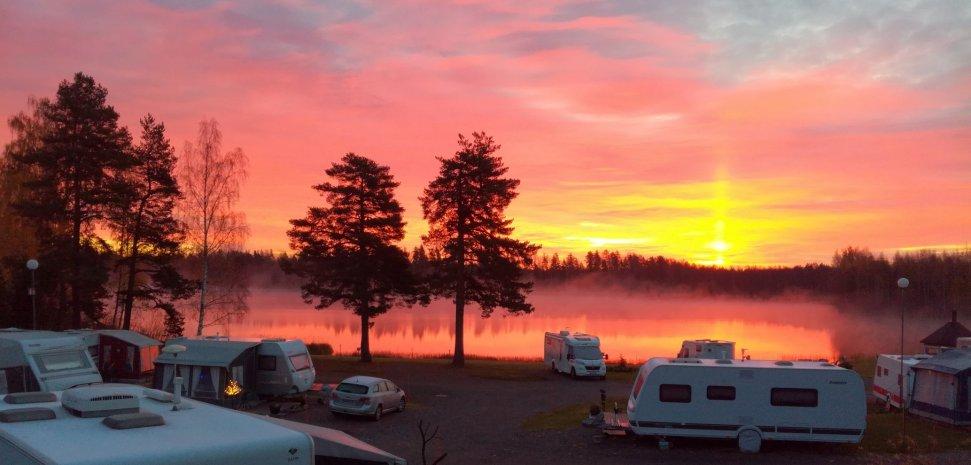 Welcome to Leininranta caravan site - Finnish nature near you
leininranta is located in southern Finland by a beautiful Kymi river. 
The campsite has 83 pitches with electricity for both caravans and mobile homes. 
The area has an authentic Finnish sauna with terraces, a child-friendly beach, a high-quality maintenance building, rowing boats, SUP boards, bicycles, barbecue and smoking areas, a children's playground and a swimming spot for dogs. 
There is special program almost every weekend in the summer.
PRICE LIST 2023  
FEE
EUR
ADDITIONAL INFORMATION

DAILY FEE 

Members 059

Members of other caravan clubs

Non members




22,00€ / day

25,00€ / day

35,00€ / day
                          

Electricity 1.5.-31.8. 5€/day without meter. 

Electricity for heating 1.9.-30.4. 12€/day or air conditioning 1.5.-31.8. 10€ /day

With a  meter 0,30€/kwh. 

SAUNA (by arrangement) 
25,00€ / 55 min
Before or after the public sauna

WASHING MACHINE

DRYER

5,00€

5,00€




PROGRAM FEE




Program / food

15,00€ - 25,00€  (adult) 



ROWING BOAT
Free


SUP BOARD


Ask price from the reception
LIQUEFIED GAS
21,00€ / 33,00€




5 Kg / 11 Kg
CARAVAN SUPPLIES


Available at the reception
Address: Siestantie 85, 47400 Kausala, Finland
Telephone:  +358 40 833 5730